SpotLite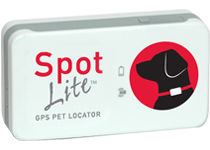 With SpotLite, you can locate your dog from anywhere at anytime using your cell phone, smart phone and/or computer.   The SporLite device is one of the smallest on the market weighing a mere 60 grams, and attaches to your dog's collar.  You use the provided software to set up zones ranging from 100 to 1,000 yards where you consider your dog to be safe.  If your dog leaves one of those zones, you are immediately notified via text and / or e-mail.  The text and / or e-mail will contain driving directions to track and find your lost dog.  There is also a 24/7 customer service number you may call which will put you in contact with AKC CAR, a wholly owned subsidiary of the American Kennel Club.   They will provide driving instructions to guide you to your lost dog, and will stay on the line until you do so.  If  your lost dog is found by another individual, the person can simply press the "Rescue" button on the locator and you will instantly receive a text that your dog has been found, along with its location.  Although SpotLite may be used with any cell phone, there are mobile apps for the iPhone and BlackBerry.
Since the SpotLite is cell oriented, it is best for residential areas where cell phone coverage exists.  If you are in the wilderness hiking or camping, and there is no cell phone coverage, then one of the Garmin devices would be your alternative.
Besides the initial purchase price, there is a nominal monthly monitoring fee.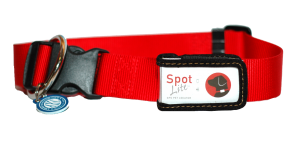 by